Welcome to The Wild Dolphin Project
The Wild Dolphin Project is a non-profit scientific research organization that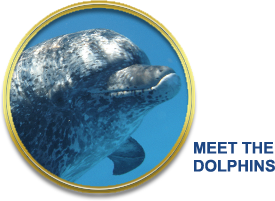 studies and reports on a specific pod of free ranging Atlantic spotted dolphins (Stenella frontalis). Since 1985, Denise Herzing has been studying dolphin communication in the wild. Objectives of this long-term, non-invasive field research on wild dolphins are to gather information on the natural history of these dolphins, including dolphin behaviors, social structure, dolphin communication, and habitat; and to report what we have learned to the scientific community and the general public.
Tribute to Robin Williams
In the Wild: Dolphins  Robin Williams joins the Wild Dolphin Project team and Dr. Herzing in the Bahamas
It is with great sadness that we say goodbye to Robin Williams.  The Wild Dolphin Project hosted Robin in 1994 as he was traveling around the world learning about dolphins. He was smart, funny, and kind.  Part dolphin himself Robin came onboard eager to learn about the world of wild dolphins and he even rivaled the dolphins in their abilities to make sounds.  He was a great spokesperson for animals and a creative energy on the planet.  We will miss him.
Dr. Denise Herzing
Recent Blog Posts!
Here you will find some recent posts from Dr. Herzing and staff on research updates and more.
Interns with the Wild Dolphin Project: Liah and Shauna – hear what some of the Interns had to say about the 2014 Field Season.
Life in a Dolphin Pod: Male Social Structure – Male social structure in Atlantic spotted dolphins
Dolphins, Turtles, and Sharks Oh My: Trip 1 of the 2014 Field Season – article about the first trip in the 2014 Field Season.
Wild Dolphin Project: Off the Florida Coast – article about our most recent Florida work
CHAT: Is It A Dolphin Translator Or An Interface? – article describing the CHAT system
Wild Dolphin Project: Winter in the Bahamas – information about our winter trip down in the Bahamas to check in with the dolphins
Nassau the "Afghan Girl" Dolphin – award-winning photographer Brian Skerry came out hoping to photograph an adult female dolphin named Nassau.
Recent Radio Interviews
Lynn Levy with Radiolab was recently out with the Wild Dolphin Project this last field season.  Click here to listen to the podcast.
Check out Dr. Herzing's interview on NPR on the CHAT system!  You can also hear other radio interviews here.
Wild Dolphin Project's Promo Video
Check out our promotional video done by APEX Productions.  If you have ever wondered what it is like to be on one of our summer trips down to the Bahamas, this gives you just a little taste.
Click Here to see the video.  Enjoy!
WDP Featured in National Geographic!
Check out this proof article by National Geographic photographer Brian Skerry who accompanied Dr. Herzing in the field this past summer to document the work of the Wild Dolphin Project.
TED Talk
Check out our TED Talk page with Dr. Herzing's talk from 2013 and other information.  Enjoy!
2015 Field Season
If you are interested in participating in the 2015 field season on board our research vessel, Stenella, check out our Student Opportunities page for internships and our Trip Information page for more details on the upcoming field season.
Two-Way Interface for Human and Dolphin Communication
In 1997, the Wild Dolphin Project initiated a pilot study to create and explore an interface for human and dolphin communication in the wild. (Click here for a description of this work) Working with cognitive scientists Dr. Adam Pack and Dr. Fabienne Delfour, our team tested and explored the visual and acoustic interface through four field seasons.
Check out the post by Dr. Herzing on our blog regarding CHAT (Cetacean Hearing and Telemetry).
Also Check Out Other Ways to Give
Including stock donations in the Other Ways to Give area and book orders in the Ship's Store.
Interested in Learning About Marine Animals?
Check out this new ipad app developed by Duke University in itunes.  Look under Atlantic spotted dolphins for our information.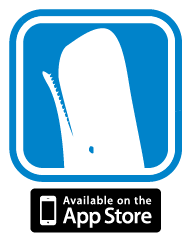 Click Here