Welcome to The Wild Dolphin Project
The Wild Dolphin Project is a non-profit scientific research organization that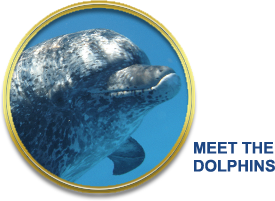 studies and reports on a specific pod of free ranging Atlantic spotted dolphins (Stenella frontalis). Since 1985, Denise Herzing has been studying dolphin communication in the wild. Objectives of this long-term, non-invasive field research on wild dolphins are to gather information on the natural history of these dolphins, including dolphin behaviors, social structure, dolphin communication, and habitat; and to report what we have learned to the scientific community and the general public.
WDP Featured in National Geographic
Check out this proof article by National Geographic photographer Brian Skerry who accompanied Dr. Herzing in the field this past summer to document the work of the Wild Dolphin Project. 
TED 2013 Talk
Enjoy this link to Dr. Herzing's TED talk as profiled in the Huffington Post on Dec 13 2013.  Other animal experts weigh in to the issue of decoding animal sounds and nonhuman language.
The language of dolphins.  Dr. Herzing speaks at the TED 2013 Conference.  Click here for the blog and click here for the video.  Enjoy!
2014 Trip Schedule
Check out the Trip Information page for the details about our 2014 trips.
2014 Internships
Check out the Student Opportunities page for internship requirements and the details about our 2014 internships.
Two-Way Interface for Human and Dolphin Communication
In 1997, the Wild Dolphin Project initiated a pilot study to create and explore an interface for human and dolphin communication in the wild. (Click here for a description of this work) Working with cognitive scientists Dr. Adam Pack and Dr. Fabienne Delfour, our team tested and explored the visual and acoustic interface through four field seasons.
2013 Engine Refit
The engine refit for R/V Stenella is complete!  To see how we did it, you can view our blog, which has pictures and video of the engine refit process.  We are still accepting contributions for the capital campaign drive to acquire a few additional pieces of equipment for the boat.  If you are interested in making a contribution, click here and make a donation today.
Wild Dolphin Project's Promo Video
Check out our promotional video done by APEX Productions.  If you have ever wondered what it is like to be on one of our summer trips down to the Bahamas, this gives you just a little taste.
Click Here to see the video.  Enjoy!
WDP Can Now Accept American Express For Purchasing Merchandise!
You can now purchase any of our merchandise and pay using American Express!  Visit our Square Up website at www.squareup.com/market/wild-dolphin-project-inc to purchase merchandise and pay using American Express.  Check it out!
Also Check Out Other Ways to Give
Including stock donations in the Other Ways to Give area and book orders in the Ship's Store.
Interested in Learning About Marine Animals? 
Check out this new ipad app developed by Duke University in itunes.  Look under Atlantic spotted dolphins for our information.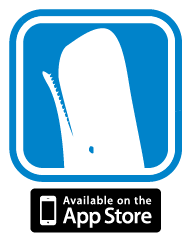 Click Here