Our Team
Executive
Dr. Denise Herzing, Research Director/Founder
Dr. Denise Herzing, Founder and Research Director of the Wild Dolphin Project, has completed over 32 years of her long-term study of the Atlantic spotted dolphins inhabiting Bahamian waters. She received her B.S. in Marine Zoology; her M.A. in Behavioral Biology; and her Ph.D. in Behavioral Biology/Environmental Studies. She is an Affiliate Assistant Professor in Biological Sciences at Florida Atlantic University, Boca Raton, Florida. Dr. Herzing is a 2008 Guggenheim Fellow, a fellow with the Explorers Club, a scientific advisor for the Lifeboat Foundation and the American Cetacean Society, and on the board of Schoolyard Films. In addition to many scientific articles (http://www.wilddolphinproject.org/research/library/), she is the co-editor of Dolphin Communication and Cognition, author of "Dolphin Diaries: My 25 years with Spotted Dolphins in the Bahamas" and "The Wild Dolphin Project (2002)".
Coverage of her work with the spotted dolphins has appeared in National Geographic Magazine 1992 and 2015, BBC Wildlife, Ocean Realm and Sonar magazines and featured on Nature, Discovery, PBS, ABC, BBC, NHK and TED2013 https://www.ted.com/talks/denise_herzing
Dr. Herzing has spoken at the Society for Marine Mammalogy, European Cetacean Society, International Fund for Animal Welfare, the Explorers Club, TED2013, Boston Museum of Science, American Cetacean Society and others.
Brad Ruda, Captain
Already familiar with Research Vessel, Stenella, Brad was first mate for our 2015 field research season. Brad was promoted to Captain in 2016. His valuable experience and leadership will long be part of WDP's team. A 5th generation florida native, Brad has spent a lifetime on the Florida waters. Aside from WDP, Brad enjoys his own fishing boat, hiking, hunting, and spending time with friends and family.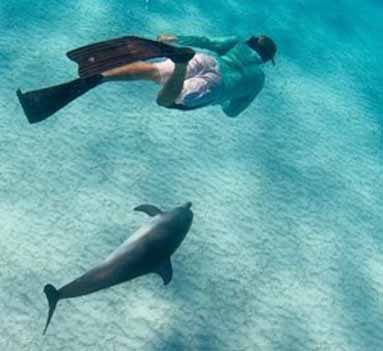 Erick Morgan, First Mate
Erick was born in Newport News VA (possibly with more water in his veins than blood) where he learned to swim before learning to walk. He grew his passion for the water through competitive swimming, surfing, boating, fishing and wake boarding. Erick graduated from Old Dominion University in 2010 and soon after moved to Colorado where he was fortunate enough to average 120+ days of snowboarding a season while working at Copper mountain. Years later, life called him to Florida where he became a PADI divemaster and began working on scuba diving boats. Aside from water related activities, he enjoys music, traveling and meeting new people with whom he can exchange stories and experiences.
Theresa Carlsen
Theresa moved from Colorado to Florida over seven years ago, bringing with her extensive corporate  experience.  Finding her passion with anything oceanic, she received her certification in marine mammal rescue and rehabilitation, volunteers in environmental preservation efforts, participated in two field seasons as a crew member with The Wild Dolphin Project research trips, and assisted with fundraising efforts for the Project. Theresa has added paddle board teaching certification to her aquatic repertoire looking for dolphin, sea turtles or other wildlife.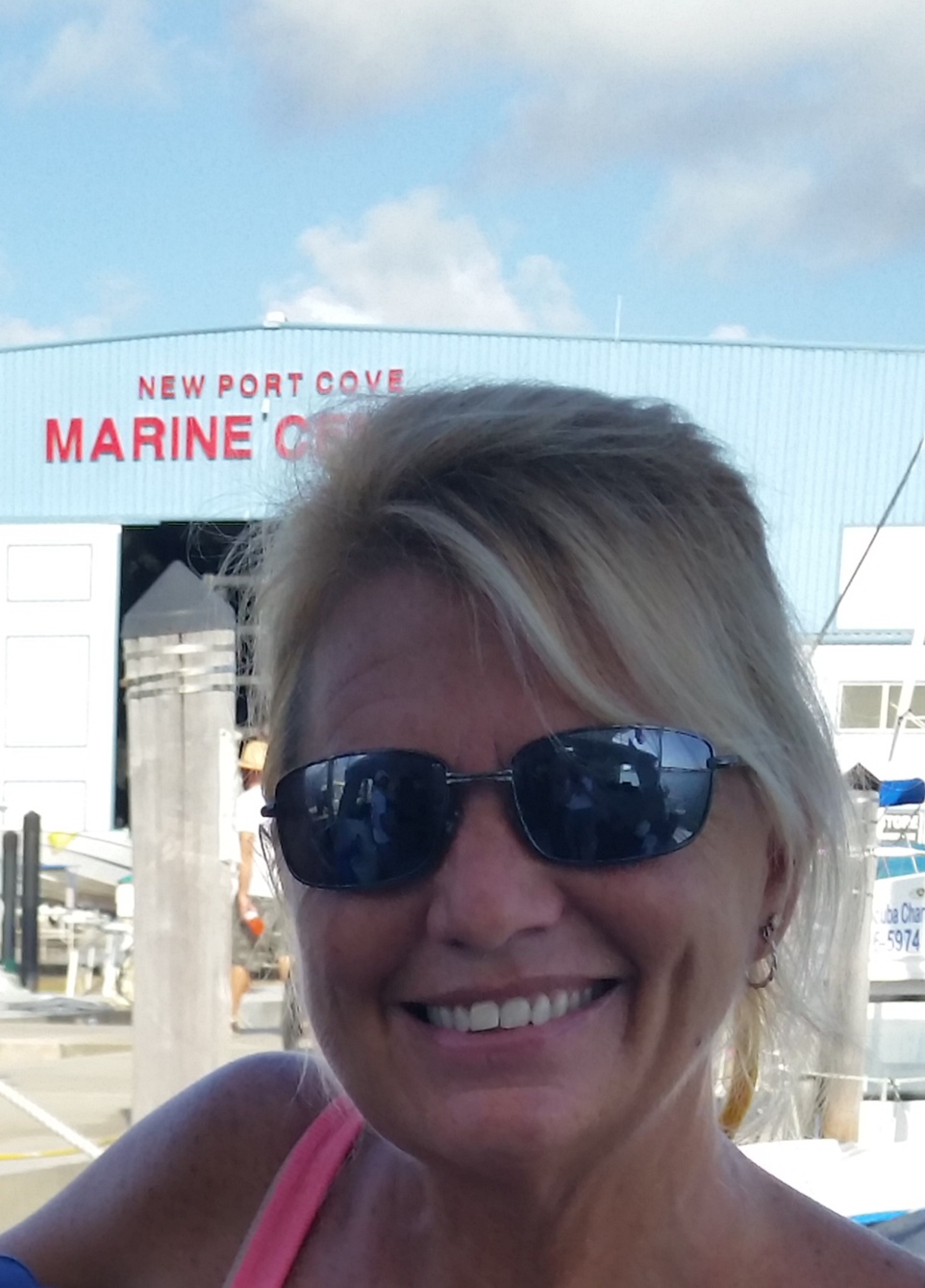 Melissa Infante, Executive Assistant
Melissa is the office manager, event coordinator & fundraiser, and trip scheduler. She has extensive office experience as a leader for large businesses. The culture and mission of WDP motivated her to join the WDP team in 2015. Growing up in Florida, Melissa always had a passion for the outdoors, either on horseback or in the ocean. She has lengthy martial arts training and currently teaches self-defense lessons and kickboxing classes. She enjoys spending time with her family, riding her quarter horse mare, diving, snorkeling and kayaking.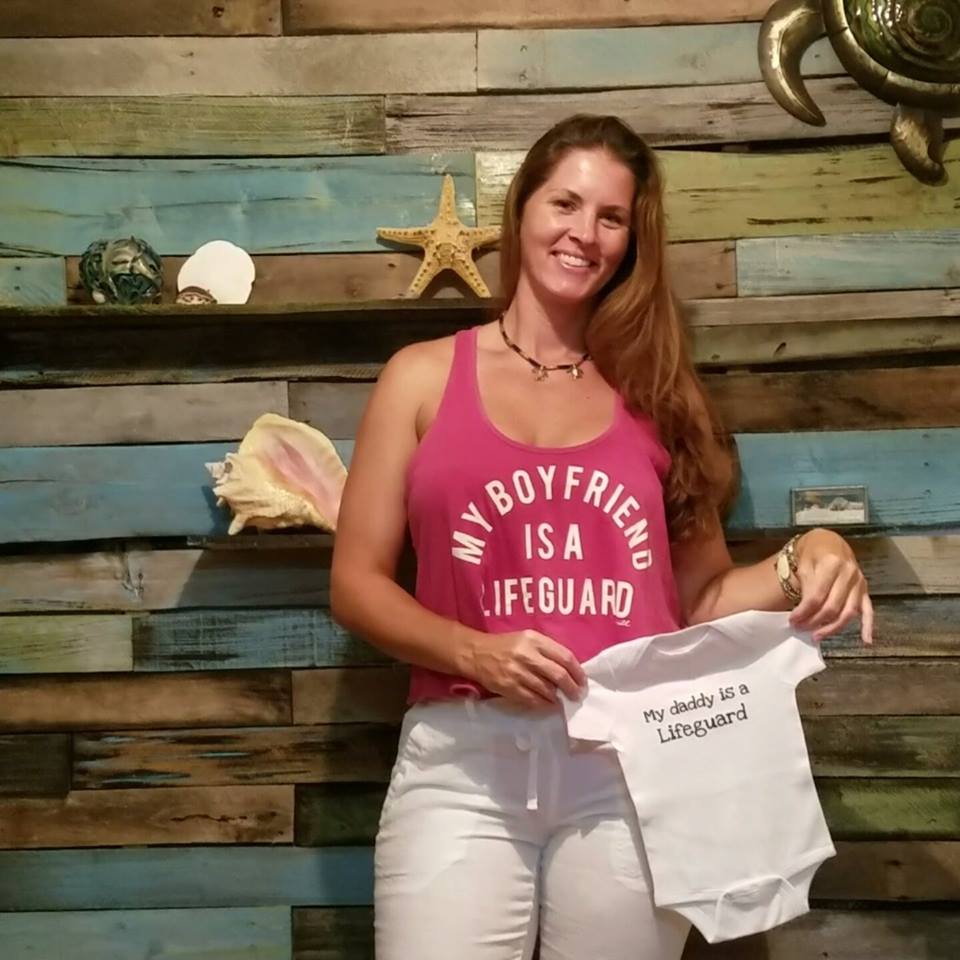 Cassie Volker, Research Assistant
Cassie Volker received her B.S. (2013) in biology from Northern Kentucky University and her M.S. (2016) in biological sciences from Florida Atlantic University. Cassie is originally from Cincinnati, OH where she grew up loving animals of all kinds. She has always been interested in their behavior and why they do what they do. During her undergrad she was involved in undergraduate research examining parental care behavior in the Carolina Chickadee, a small songbird. After being involved in this research, Cassie knew she wanted to pursue her graduate degree, and so she found Dr. Denise Herzing and the Wild Dolphin Project. She was working on her master's thesis, investigating spotted dolphin aggressive behavior, and helping out on the boat from 2014-2016. She moved back to Cincinnati, OH briefly but decided she missed the dolphins, Florida's beaches, and the warmer weather! Cassie is now back working with us as our Research Assistant and will be out in the field on the boat a lot this summer!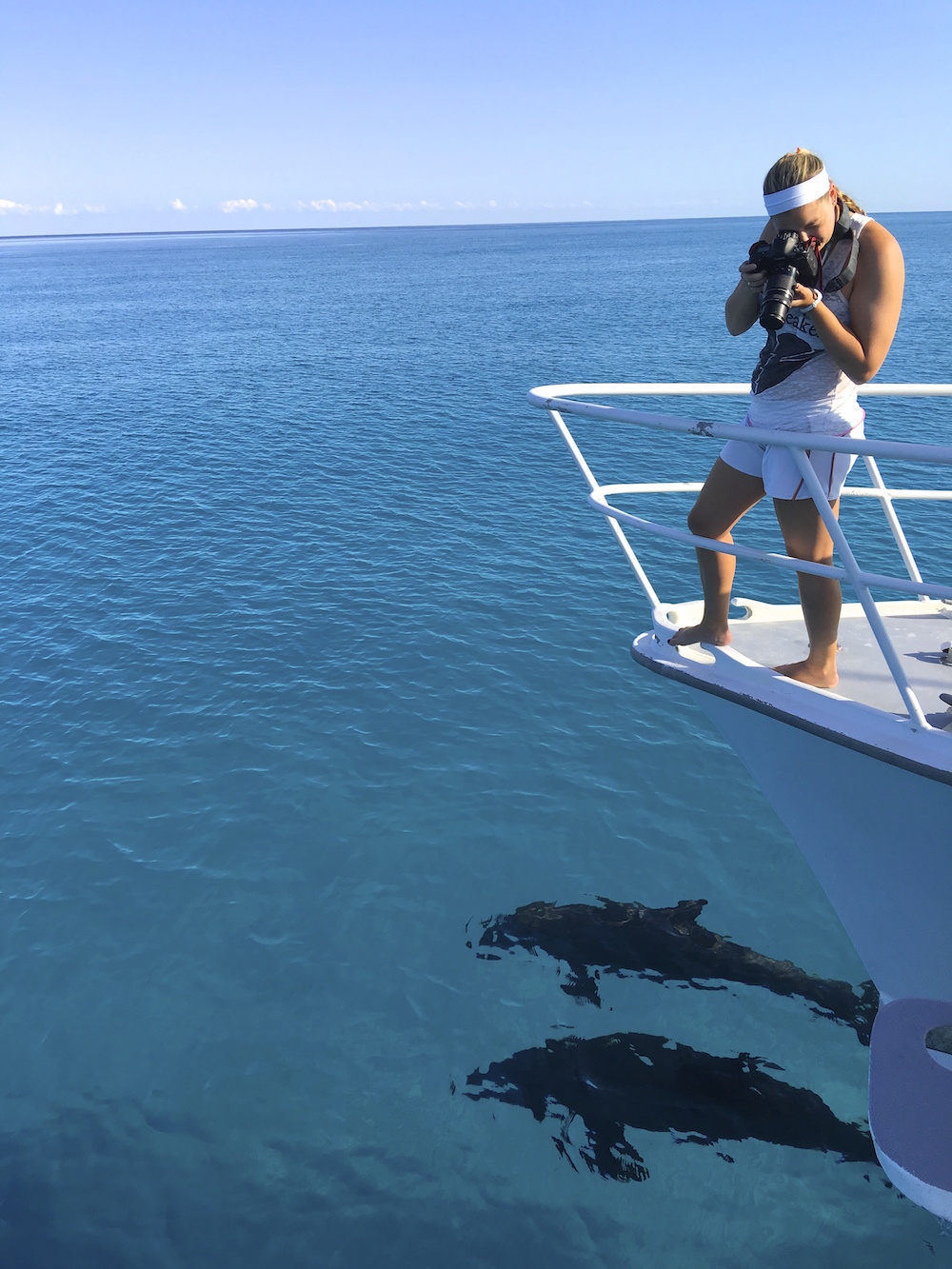 Dr. Cindy R. Elliser
Dr. Cindy Elliser received her B.S. (2000) and M.S. (2003) in Biological Sciences from Florida Atlantic University (FAU) and received her Ph.D. in Integrative Biology from FAU in 2010. She was the Research Assistant for The Wild Dolphin Project from 2002-2010. Dr. Elliser has published her work in scientific journals and presented at international scientific conferences. She teaches biology and related courses as an adjunct professor at local colleges/universities. After moving to the Pacific Northwest in 2014, Dr. Elliser founded the non-profit research organization Pacific Mammal Research (PacMam, www.pacmam.org) where she is the Research Director, studying harbor porpoises and harbor seals.
Dr. Michelle Green
Dr. Green graduated with a Ph.D. in integrative biology from Florida Atlantic University in May of 2008. She has been spent past field seasons with WDP as both a graduate student and research assistant. Dr. Green's specialty is in genetics, researching genetic population structure and assigning paternity for our spotted dolphins. Her current position is Visiting Research Assistant Professor at the University of Illinois where she studies population genetics, relatedness, and genomics of wildlife.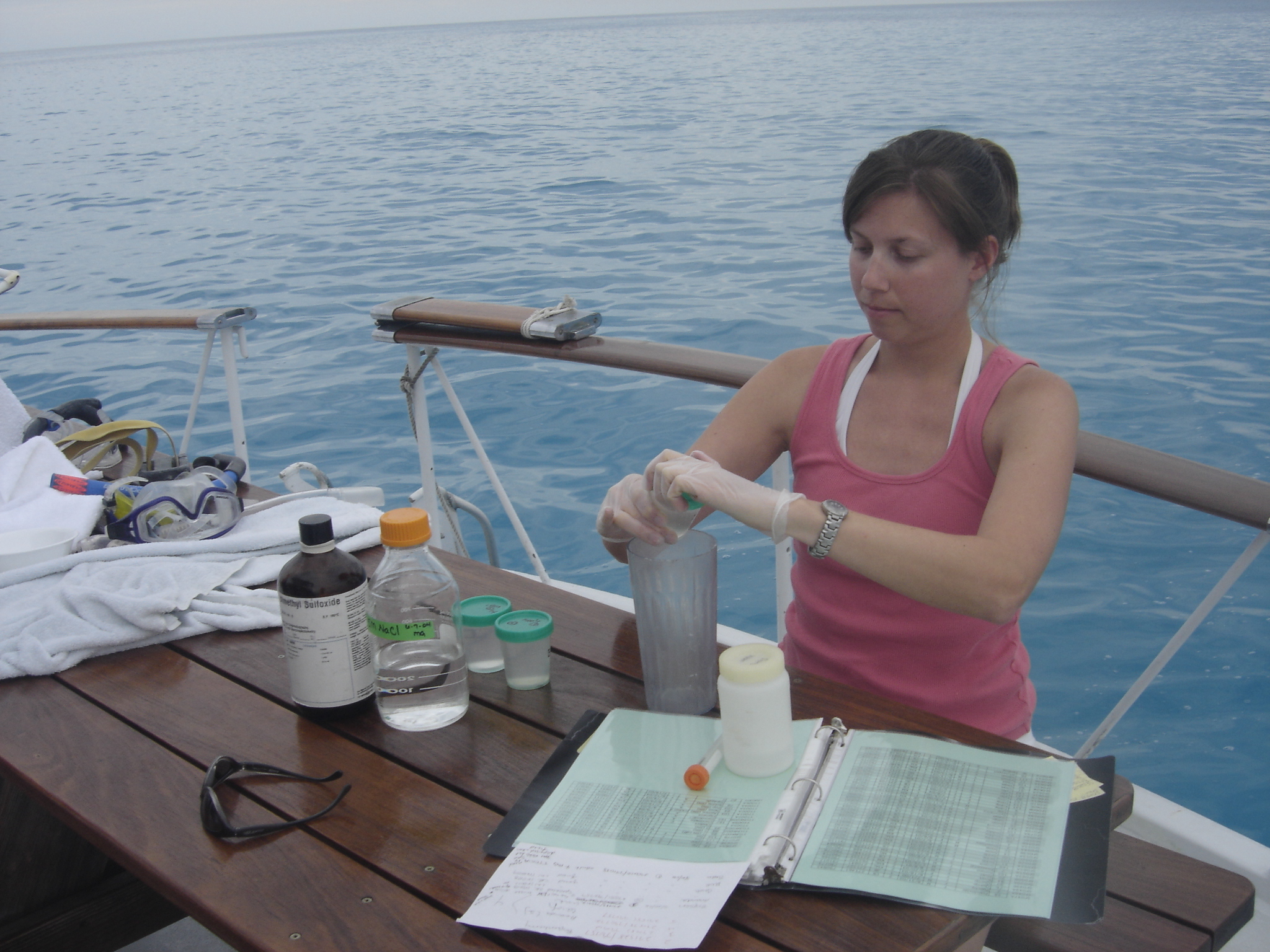 Dr. Fabienne Delfour
Dr. Fabienne Delfour is a research associate at LEEC, Laboratory of Experimental and Comparitive Ethology in Paris, France (http://leec.univ-paris13.fr/new/). She is the head of the Scientific Department at Delphinarium Parc Asterix, one of the largest dolphin enclosures in Europe (http://dauphins.parcasterix.fr/presentation) and Director of a consulting institute on animal behavior and welfare at Animaux et Compagnies, an organization specialized in human-animal relationships and training in Ethology (http://animauxetcompagnies.com/). She conducts research on animal behavior and cognition, cetacean acoustics, animal welfare and human-animal relationships. Currently she is supervising two PhD students working on dolphin etho-acoustics and welfare.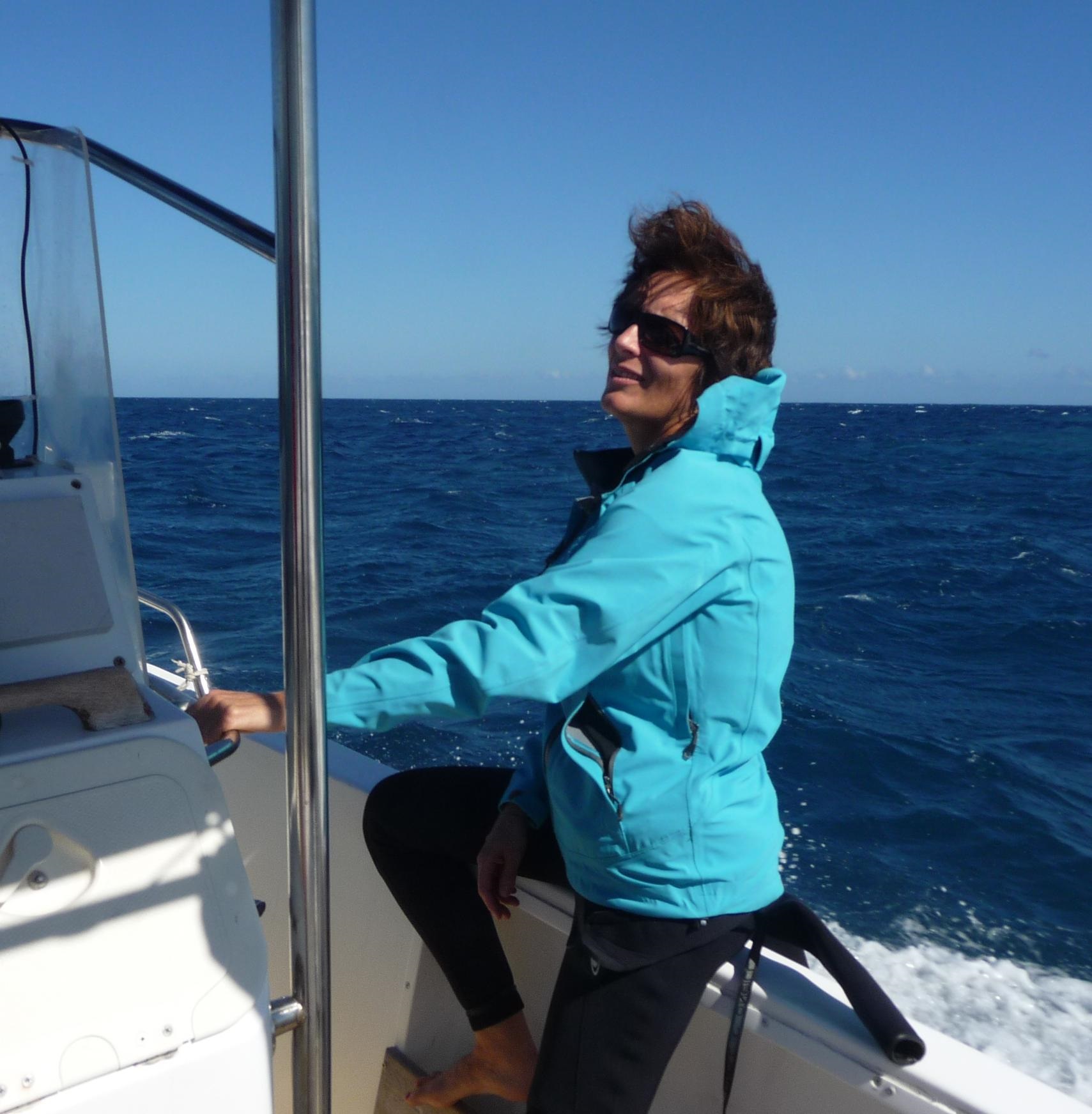 Bethany Augliere
Bethany Augliere received her B.S (2007) in wildlife science from Virginia Tech and M.S. (2012) in biological sciences from Florida Atlantic University. She was the research assistant for the Wild Dolphin Project from 2010 to 2015, and continues to collaborate as a researcher and photographer. Bethany is broadly interested in ecology and conservation biology, including animal habitat use and movement patterns. Her thesis work examined the home ranges and habitat use of Atlantic spotted dolphins in the Bahamas. In 2016, she graduated from the University of California, Santa Cruz graduate program in science communication. Currently, she works as a freelance science, natural history and conservation photographer and writer. Her work had appeared in various online and print outlets including Hakai magazine, EARTH magazine, and Nature. To view more of her work and follow her projects, check out www.bethanyaugliere.com.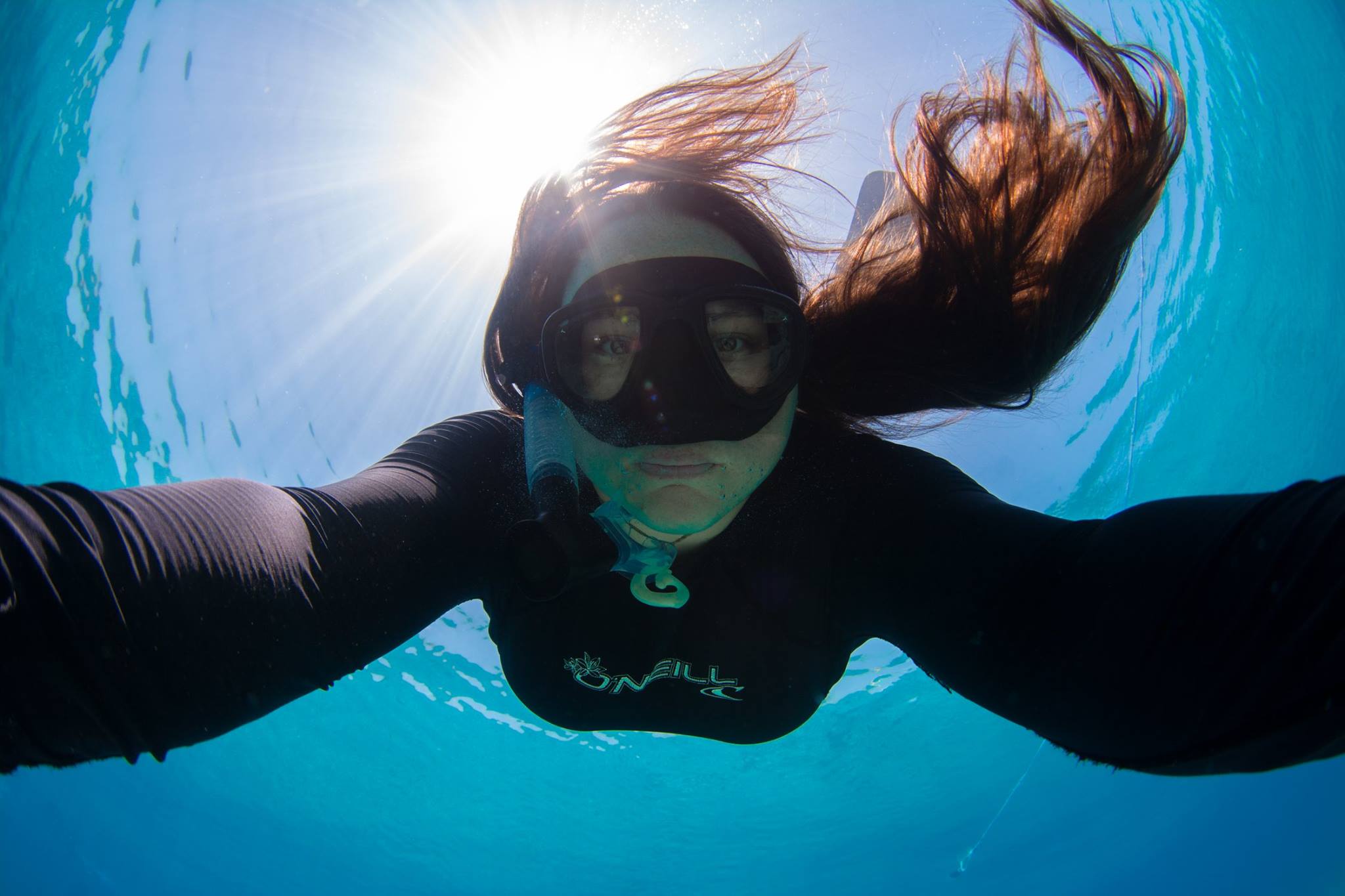 Thad Starner
Thad Starner is a Professor of Computing at Georgia Tech and a Technical Lead on Google Glass.  Thad is an expert in machine learning, focusing on gesture recognition and other continuous data with language-like structure. He is also a pioneer in wearable computing having used a head-worn display in his daily life since 1993. Most recently Dr. Starner has been creating gesture-based wearable computers to help working dogs communicate with their handlers. His work with WDP on two-way communication research with wild dolphins started from an extra credit assignment in his annual Artificial Intelligence class. Dr. Starner has produced over 600 papers, presentations, and patents on his research and was elected to the CHI Academy in 2017.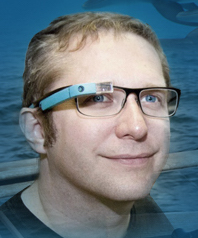 Every year at least one graduate student serves as our Research Assistant on board trips. They are typically a Masters or PhD student in Biology with Dr. Herzing.
Graduate Student: Brittini Hill, University of Colorado
Brittini was raised in a small town south of Pittsburgh, PA. Born an animal lover, she grew up riding horses and dreaming of studying dolphins. At Wright State University she had the opportunity to take her first courses in ecology and conservation, where she received her B.S. in Biological Sciences (2014). She fell in love and began working in a chemical ecology lab where she maintained the greenhouse and studied the impacts of invasive species, including emerald ash borers' invasion of ash trees and West Virginia White caterpillars' lethal preference for the garlic mustard plant. After a field research course in marine biology at Seahorse Key Marine Laboratory, Brittini decided to pursue her childhood dream. In 2018, after interning with the Wild Dolphin Project and the Icelandic Orca Project, she knew there was no turning back. This fall, she will be begin her master's in biology with a focus on ecology and evolution at the University of Colorado in Colorado Springs, where she also enjoys teaching yoga, hiking, and rock climbing. Brittini is looking forward to another summer onboard RV Stenella, collecting behavioral data and conducting research under the advising of Dr. Herzing.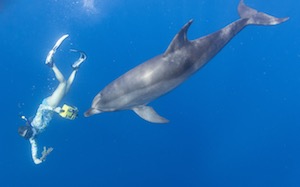 Field Assistant: Liah McPherson, University of North Carolina at Chapel Hill
Raised on the Outer Banks of North Carolina, Liah is a lifelong ocean addict and has been fascinated with dolphins for as long as she can remember.  She first got involved with research as a middle schooler, volunteering for the Outer Banks Center for Dolphin Research.  In 2014, she interned with the Wild Dolphin Project and never looked back!  Now a field assistant with the project, Liah spends her summers on the RV Stenella, studying dolphins with her drone and contributing to WDP's research efforts.  She is looking forward to receiving her bachelor's degrees in Biology and Cognitive Science from the University of North Carolina at Chapel Hill in May 2019, where she completed her senior honors thesis on the feasibility of using drones for behavioral field work. An avid freediver, photographer and traveler, Liah is always searching for opportunities to explore and protect marine environments.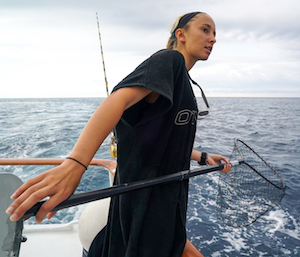 Former Graduate Students:
Nathan Skrzypczak, Florida Atlantic University - Department of Biology. Thesis: Personality traits in Atlantic Spotted Dolphins (Stenella frontalis): Syndromes and Predictors of Neophilia
Alyson Myers, PhD, Florida Atlantic University - Department of Psychology. Thesis: Synchrony during aggression in adult male Atlantic spotted dolphins
Sommer Kuhn, Florida Atlantic University - Department of Biology. Thesis: Site Fidelity Assessment of Atlantic Bottlenose Dolphins (Tursiops truncatus) Following Large-Scale Emigration of Sympatric Atlantic Spotted Dolphins (Stenella frontalis) in the Bahamas
Axel Stepan, President
After receiving his MBA in 1999, Axel started his career as an Investment Banking Associate at Deutsche Bank in New York and has been active in the corporate finance and investment business ever since. In 2001, he assumed the role of Managing Partner at Douglas Pike Associates, an investment firm with a focus on private equity, as well as commercial real estate development and investment in the Rhode Island and Florida markets. Axel first became involved with the Wild Dolphin Project as a passenger on one of WDP's Bahamas trips and, since 2013, has served as Vice President of its Board of Directors.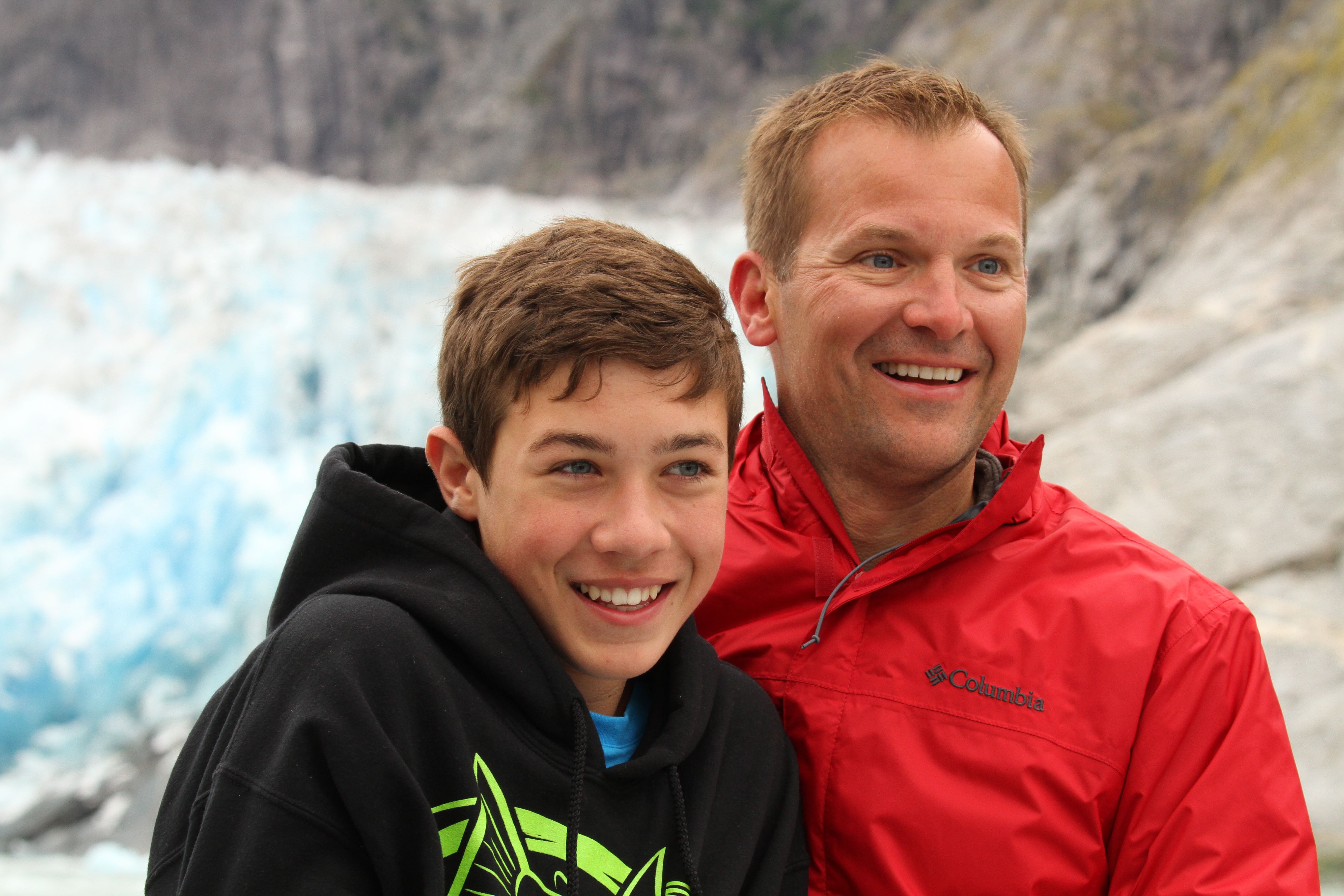 Drew Mayer, Vice President
Drew's heart has always belonged to the natural world, but by age 23 he joined Shearson/American Express and found himself on Wall Street for the next 20 years where he developed into an investment manager specializing in pattern recognition and what is now known as algorithmic trading at Prudential-Bache and UBS. Concurrently, in the early 90's Drew cofounded the non-profit group The American Association of Individual Investors Palm Beaches and served as its President for 5 years where he was host to top Wall Street analysts and hedge fund managers. In 2004, Drew's prior use of pattern recognition in the financial markets came in handy when he called Dr Herzing to volunteer. Drew says: "WDP is a great fit for me, it engages my heart and mind... these amazingly intelligent animals and some of the world's top scientists working together, using cutting edge technology toward exciting breakthroughs. It's a privilege to be included."
An avid scuba and freediver, Drew is often the first to jump in and last to exit the water. His smile is widest with a mask on, sea life surrounding him and his kids Trent and Chanelle diving alongside. "...add a pod of dolphins, 4K cameras and ultrahigh frequency recorders and I'm in heaven!"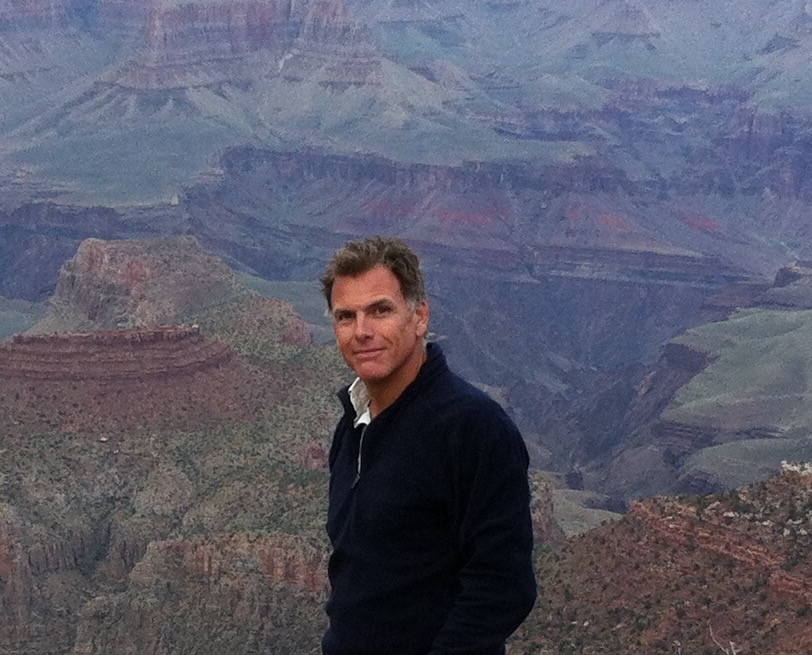 Denise Herzing, Ph.D., Treasurer
Dr. Denise Herzing, Founder and Research Director of the Wild Dolphin Project, has completed over 32 years of her long-term study of the Atlantic spotted dolphins inhabiting Bahamian waters. She received her B.S. in Marine Zoology; her M.A. in Behavioral Biology; and her Ph.D. in Behavioral Biology/Environmental Studies. She is an Affiliate Assistant Professor in Biological Sciences at Florida Atlantic University, Boca Raton, Florida. Dr. Herzing is a 2008 Guggenheim Fellow, a fellow with the Explorers Club, a scientific advisor for the Lifeboat Foundation and the American Cetacean Society, and on the board of Schoolyard Films. In addition to many scientific articles (http://www.wilddolphinproject.org/research/library/), she is the co-editor of Dolphin Communication and Cognition, author of "Dolphin Diaries: My 25 years with Spotted Dolphins in the Bahamas" and "The Wild Dolphin Project (2002)".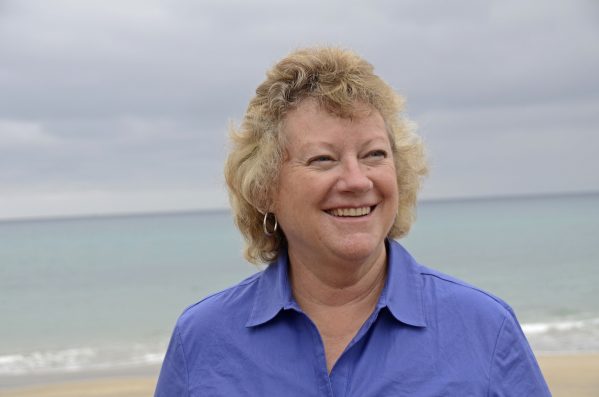 Chris Traughber,Chair
Chris Traughber is one of the original founding board members of the Wild Dolphin Project. After joining The Wild Dolphin Project in the field in 1987 Chris became committed to helping the project grow and thrive.  An active medical doctor, Dr. Traughber has been in the field with WDP almost every field season since 1987 and advises on medical issues both onboard and on land.  Chris is also a great underwater photographer who specializes in black and white photography.  A hold out for film, Chris's prints of the dolphins are often on display at Wild Dolphin Events.  Chris is often accompanied by his wife Gail, an avid horse and dog trainer, who cooks for us the hungry crew during our research trips.
Ruth Petzold, Director
Ruth Petzold is a long-time scuba diver and professional underwater photographer. She played a major role in the research of Dr. Eugenie Clarke, traveling with her on over 50 expeditions and serving as her research photographer. A member of the Explorers Club, she has been recognized as a Champion of the Sea due to her philanthropic work in seeking to promote the welfare of the seas and the protection of the marine environment through her generous donations. Her philanthropic actions have reached a number of marine-oriented organizations, including SHARK SAVERS and The Wild Dolphin Project. She attended the University of Michigan Hospital and Rockefeller University to do Immunology Research. She turned to full-time underwater photography and dive travel in 1985 and has made diving her life ever since. In 2016, she was inducted into the WomenDivers Hall of Fame.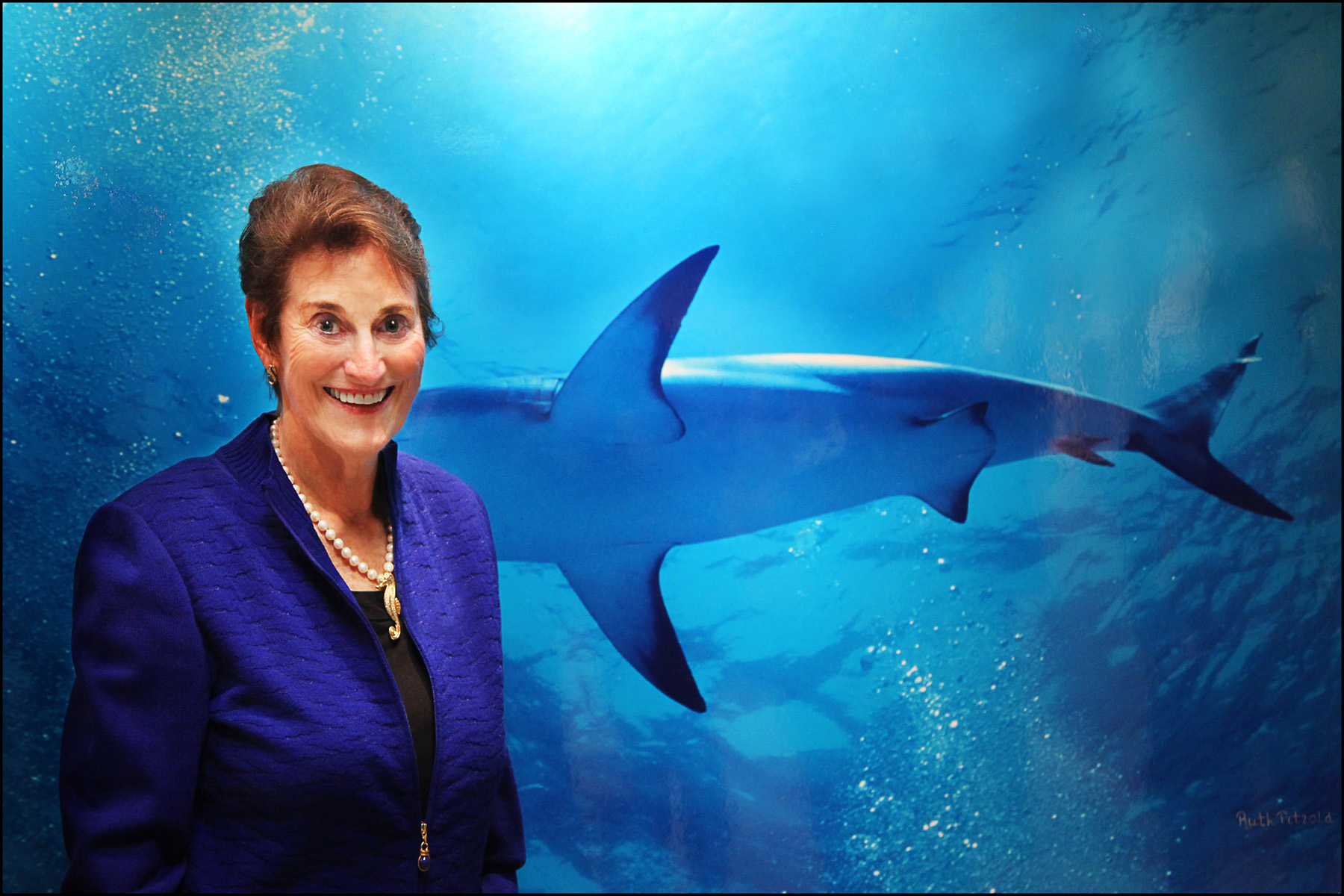 Ivi Kimmel, Director
Ivi joined the Board of the Wild Dolphin Project in 2004 as an avid supporter and enthusiast of WDP's work. Originating from Estonia, Ivi has spent the majority of her life in the U.S. and has been involved in the underwater world for decades.  An active member of the Explorers Club, Ivi has traveled the world to observe both its underwater creatures and human inhabitants.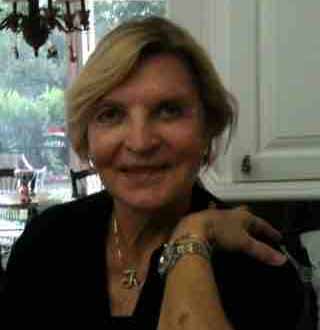 William T. O'Donnell, Jr. 
Bill has an extensive background in corporate strategy and retail and health care management. After finishing his education at Brown University in 1971, he earned a Masters of Management from the Kellogg Graduate School of Management at Northwestern University. Bill started his business career with Bally Manufacturing and then moved into the healthcare field opening Sierra Tucson. Later, he became the founder of Miraval Resort, a world renowned spa in Tucson, AZ. Today he resides in his hometown of Wilmette, IL and is managing director of ODE, LLC, an investment and development firm in Winnetka, IL.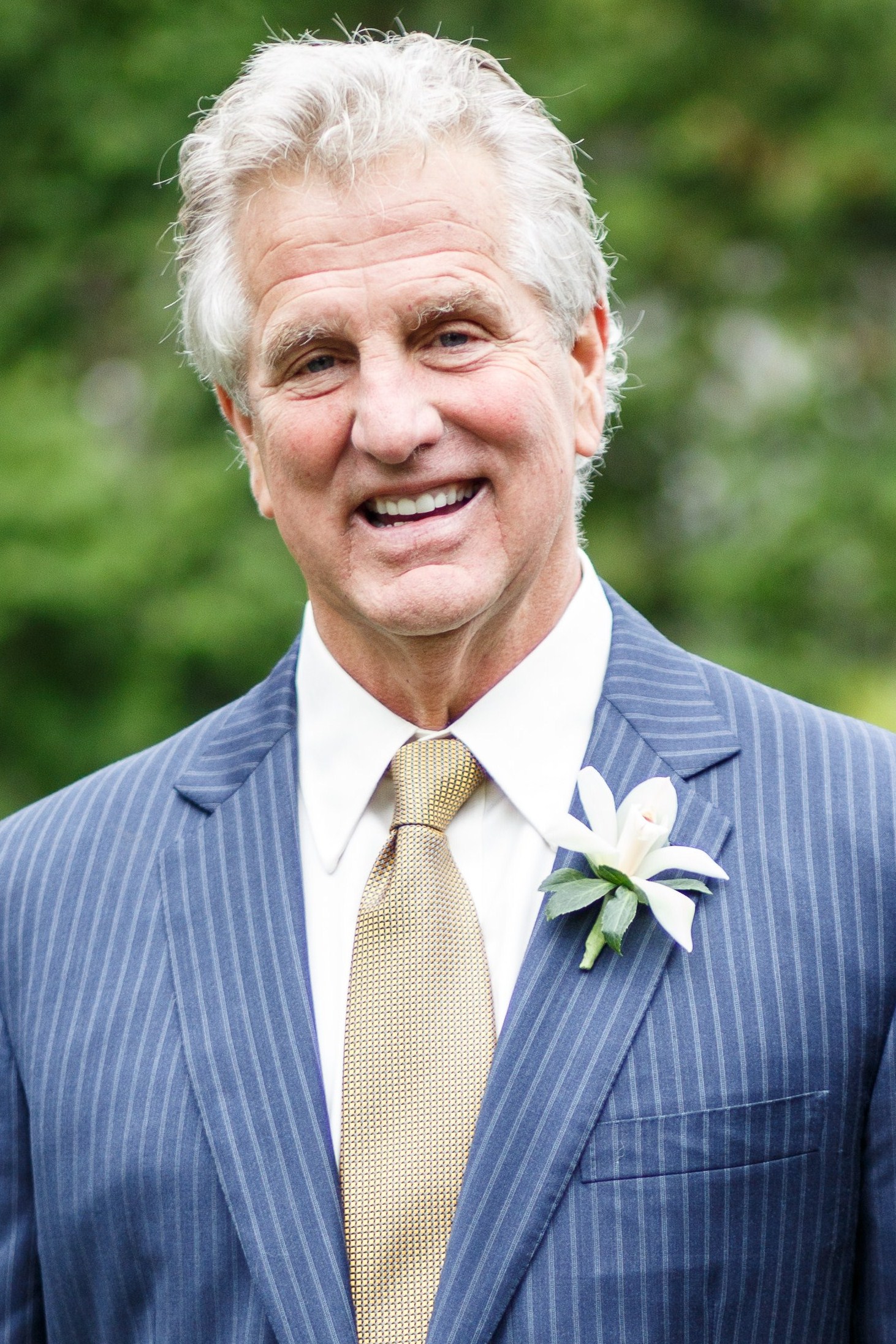 Tanya G. Burnett
Naturalist, explorer, conservationist, photographer, artist and lover of all things ocean. Growing up in the Caribbean and later moving to South Florida surely sowed the seeds of her salty connection. Earning a BA in Diving Industry Sport Management from Barry University offered an opportunity to make that passion a career. As the successful owner of one of South Florida's first technical dive training/retail facilities she honed her advanced technical diving skills and helped found TDI's new generation of training methods. Tanya holds instructor ratings from PADI, NAUI, TDI & SDI and has worked with numerous leading equipment manufacturers. Now a professional UW photographer and writer featured in well over 100 published articles in dive and travel magazines, she shares her enthusiasm for the ocean and the art of recording it with clients on her regularly organized dive expeditions. When home in West Palm Beach, Tanya is closely involved with marine conservation groups in South Florida and the Bahamas and continues to frolic in her beloved sea every chance she gets.
Lori Saar
Lori's first introduction to the Wild Dolphin Project was in the 1980's as a trip participant. She found the experience so exciting and interesting that she returned the following year as a volunteer crew member for two trips. Over the years she has followed the Wild Dolphin Project and when a job relocation brought her to the Jupiter area in 2017, she reconnected with WDP as a volunteer.  Her love of dolphins and all things marine-related and great respect for the research work Dr. Herzing and WDP does, inspires her to continue as a volunteer and participate on the Community Advisory Board.
Rita Gohlke
"If sea creatures could appoint ambassadors, they might choose dolphins to forge bonds of understanding between humankind and themselves… ",  By Sylvia A. Earle- Wild Oceans - American's parks under the sea, National Geographic Society 1999. This quote is one of Rita's favorites and represents what the The Wild Dolphin Project, with the guidance of Dr. Denise Herzing, is working towards.
Rita's first encounter with the The Wild Dolphin Project was in the 2018 after she moved to Stuart.  She was told about this non-profit group that goes out and does scientific research on the wild Atlantic Spotted Dolphins and that ordinary people like herself could participate in.  During that trip, she was educated on exactly what they were doing and how long this endeavor has been going on. It was an eye opening experience for her.  After that trip, she was hooked and decided to volunteer and contribute anyway that she could.  With 37 years experience in retail, she knew that she could use her past career to assist in raising money, participating in events and do whatever needs to be done.   As a diver and lover of all living creatures of the oceans, one of her goals as a retiree was to contribute to the greater good in anyway that she can and the Wild Dolphin Project has provided her this opportunity.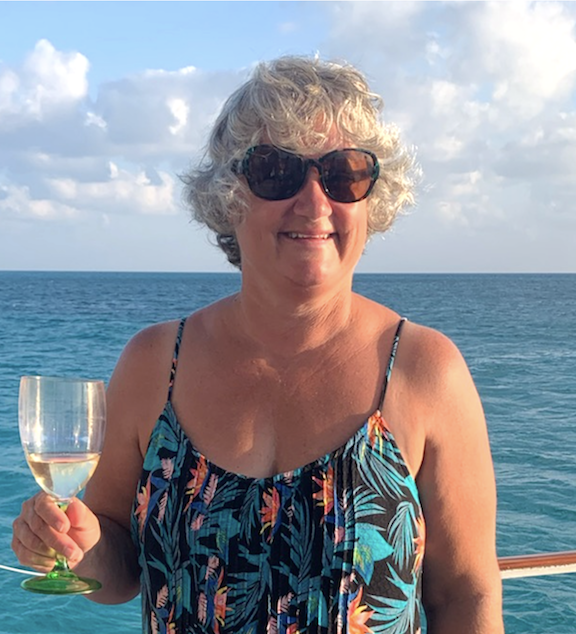 Scientific Advisory Board
Randall Brelsford, PhD 
Randall Brelsford holds a doctorate in clinical psychology from the University of Denver.  He has been active in the Wild Dolphin Project since 1988 and conducted field research for his master's thesis on the psychophysiological response of humans swimming with dolphins through the project.  Prior to his career in psychology, Dr. Brelsford was vice president of international media relations for a global bank, stationed in Los Angeles, New York and London.  Currently, he is in private practice in Houston, Texas, specializing in trauma recovery and mood disorders.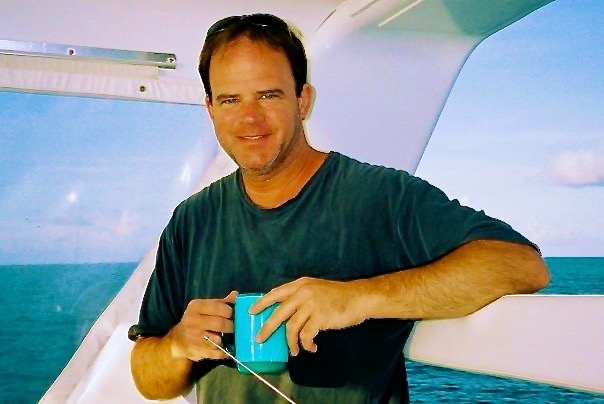 Kenneth R. Pelletier, PhD, MD
Kenneth R. Pelletier is a Clinical Professor of Medicine, Department of Medicine; Department of Family and Community Medicine; and Professor of Public Health at the University of Arizona School of Medicine; and, a Clinical Professor of Medicine in the Department of Family and Community Medicine and in the Department of Psychiatry at the University of California School of Medicine, San Francisco (UCSF). At the University of Arizona School of Medicine, he is Director of the Corporate Health Improvement Program (CHIP) which is a collaborative research program between CHIP and 15 of the Fortune 500 corporations.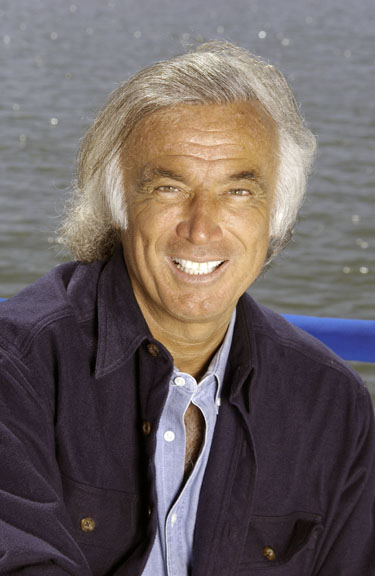 Thomas I. White, PhD
Thomas I. White holds the Conrad N. Hilton Chair in Business Ethics at Loyola Marymount University in Los Angeles. He is also a Fellow of the Oxford Centre for Animal Ethics and served as U.S. Ambassador to the United Nations Year of the Dolphin. Author of In Defense of Dolphins: The New Moral Frontier (Oxford: Blackwell, 2007), he has written a number of articles about the ethical implications of the scientific research on dolphins. His essays and videos of some of his lectures are available at www.indefenseofdolphins.com.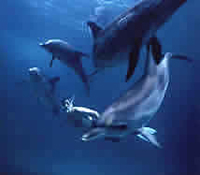 Marc Lammers, PhD
Marc is a co-founder and the President of Oceanwide Science Institute. He is also an Associate Research Professor at the Hawaii Institute of Marine Biology and is on the Graduate Faculty of the University of Hawaii's Marine Biology Graduate Program. He holds a B.A. and a Ph.D. in Zoology from the University of Hawaii.  His research interests are diverse, but largely focused on marine bioacoustics, cetacean behavior and the effects of anthropogenic activities on marine life.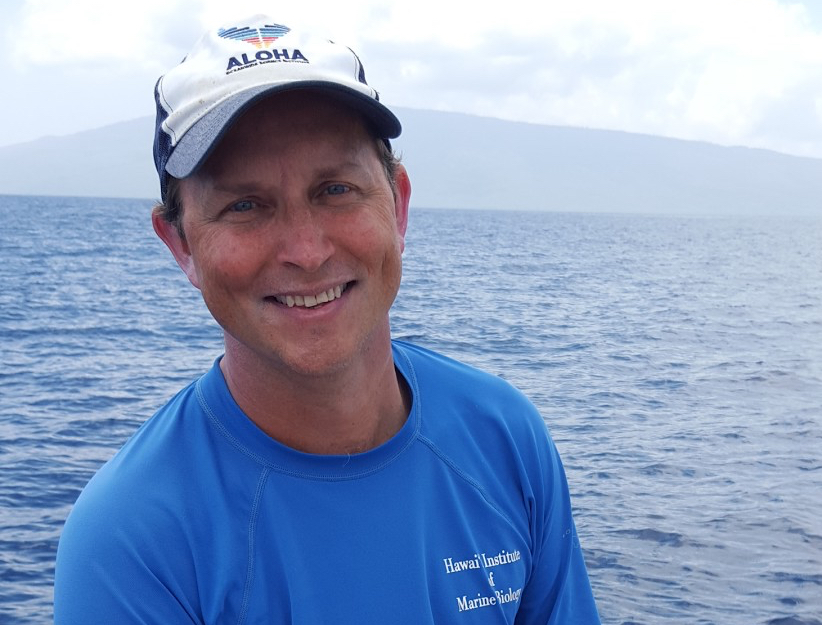 Don Mader
Don's first business venture included fine-art silk screening from there he formed Blue Water Graphics, a pre-press house that serviced both screen and lithographic printers. Don became President of Southeastern Printing in 2001. Under his leadership, the company has expanded their commercial printing facility headquartered in Stuart, and added flexographic label packaging operations in Palm City, Florida and Tyrone, Pennsylvania. Don is a founding member of Wild Dolphin Project and is the current president. He is also involved in the following groups and associations: Vistage (TEC) Member since 2004, Founding board member of the Dolphin Ecology Project, board member Martin County Chamber of Commerce, Trustee of The Pine School. His interests include: boating, reading, business, skiing and mountain climbing.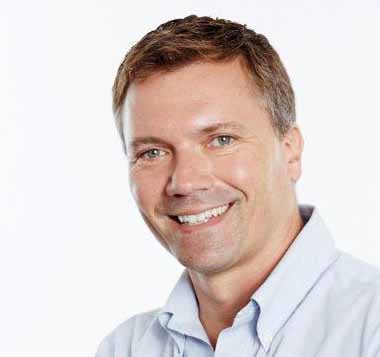 Diane Ross
Diane is a passionate advocate for the protection and welfare of all animals especially dolphins and whales.  She got involved with the Wild Dolphin Project in 1991 and is past President of the Wild Dolphin Project Board of Directors.   Diane has spent many summers on board Stenella as a volunteer cook, and  continues to participate in the field studies.
Her unwavering passion for animals and the environment keep her active locally in San Diego, California with many rescue and shelter groups including past Board Development Chair of the San Diego Humane Society.
In her free time Diane enjoys exploring nature and spending time with her animals.