In September 2018 a male Atlantic spotted dolphin named Lamda, who we've known since 2013 as a young juvenile, stranded far from his home in Bimini.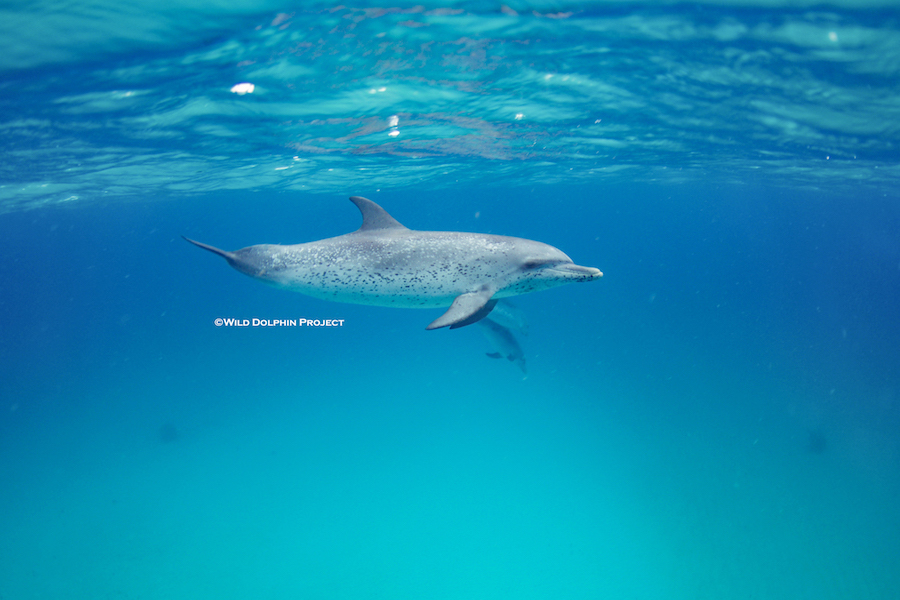 He was rehabilitated in an Animal Rescue Centre in the Bahamas, where they looked after him until he was recovered and ultimately, released back to the wild with his pod October 2018, which WDP was a part of. (Read the full story here).
So, what's he been up to since then?
"After his rehabilitation and release in 2018, we saw him again in May of 2019 and every field season since then," said research assistant Cassie Volker-Rusche. "He's been interacting normally with his group and seems to be doing great!"
Sightings since 2018:
2019 – more than 13 times
2020 – 2 times
2021 – 5 times
2022 – 1 time
"He is still being sighted with some of his regular associates, such as Atlas, Evren, Zeke, from before stranding throughout, as well as in encounters with both the residents as well as immigrants from Little Bahama Bank off Grand Bahama Island.
Based on our encounter notes, he's been in encounters that have had aggression, including aggression with bottlenose dolphins, courtship, foraging, and play.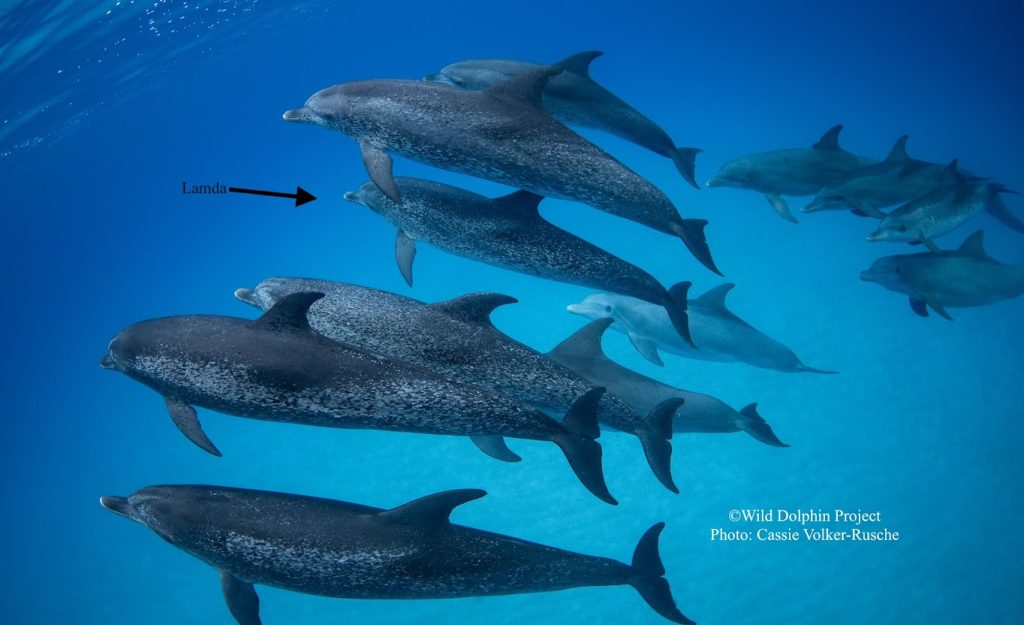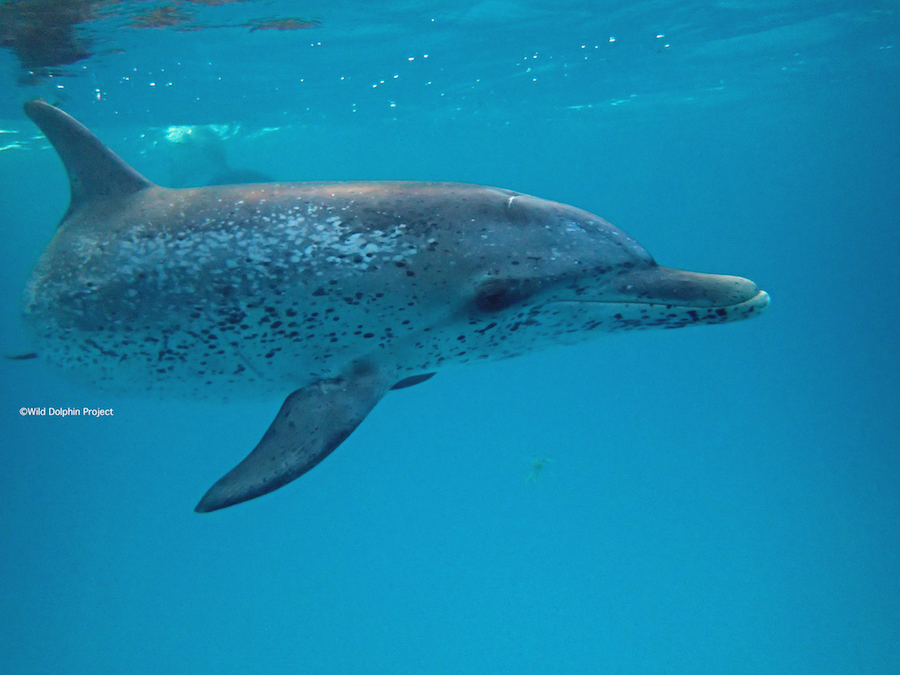 "We are glad Lamda is back in the ocean and we are happy to have helped him along the way. Lamda's story illustrates the vital role long-term research provides dolphins in the wild. Your support helps us learn more about dolphins and the environment in which they live. The more we learn, the better equipped we are to help protect them "In Their World… On Their Terms…" said WDP research director and found, Denise Herzing, Ph.D.