Growing up in the Outer Banks, Liah always had a passion for the ocean, but in particular, dolphins. Clearly driven from a young age, she began volunteering with the Outer Banks Center for Dolphin Research in middle school. "My parents have always been supportive of my passion and saved many anatomically-pathetic drawings of dolphins from my early childhood," she jokes.
When she was 15, Liah's mom gave her Dr. Denise Herzing's book "Dolphin Diaries" as a Christmas present and the rest as they say, is history. She signed up to be an intern [learn more about WDP internship opportunities here] the following summer, and has been with the project ever since. "I'm very proud to be a part of the WDP team and I've made some lifelong friends on Stenella. I love living at sea, miles from land, and swimming in the ocean every day. Most of all, I get to do what I've dreamed of my entire life — study wild dolphins, and in an unparalleled research setting."
Now, Liah is about to embark on a new journey as a graduate student with the University of Hawaii at Manoa. So, we sat down with Liah to ask some questions and share a bit more about her interest in marine mammals, her time with WDP and what she'll be working on next!
WDP: Can you tell readers what's your role as a field assistant?
LM: "In the field I help with data collection, such as recording dolphin behavior and vocalizations on video, taking shots for photo-identification and even collecting dolphin poop for genetic analysis. I'm also an FAA certified drone pilot and fly my drone over certain groups of dolphins, capturing photos and videos to measure behavior, group formation and morphometrics. Once we're anchored for the evening, we review video, label photos and transfer information from the day's data sheets to our computer database. Sometimes I hang around during the off season and help out in the office as well."
WDP: Lots of people love dolphins, but why do you want to study them as a biologist?
LM: "Dolphins are so intriguing. Humans and dolphins are separated by millions of years of evolution, yet we've converged at a place of intelligence and adaptability seen in few other species. Intelligence in primates make sense: we're more closely related, but dolphins… they're like aliens. Dolphins are the intelligent life form humans keep looking for in outer space, but they're right under our noses. So how do these incredible animals navigate their world, communicate, socialize and carry out their lives? How and why did they develop certain adaptations, and how do these adaptations differ geographically? What can we do to protect cetaceans and ensure their survival? There are so many things I want to know!"
WDP: A lot of people want to become a dolphin biologist, so for younger readers interested in this career path, can you share the most important thing you've learned on your journey, and the key to your success?
LM: "Someone once told me "If you knock on 10 doors, one of them is going to open," and that's stuck with me more than anything. Yes, I did well in school — but I don't think my school transcript was my ticket into graduate school. Being proactive and looking for opportunities to better myself as a scientist has been way more important to me than my choice of college or even major. I emailed tons of people, applied for everything remotely relevant to my career path, even when I doubted myself or my ability. What's the worst thing that can happen from sending an email? Not receiving a response? I've been turned down plenty of times, but each door that opens makes the next ones more likely to open."
WDP: Do you have a favorite memory or experience from your time in the field with WDP?
LM: "There are so many great memories! Some highlights include playing "sargassum keep-away" with Littleprawn, flying my drone over dolphins as they travelled off the edge of the sandbank, swimming with a whale shark and helping release Lamda, who had stranded and then was rehabilitated and released.
One great moment was from 2017 when I was filming Dr. Denise Herzing and Bethany Augliere, who were testing out the CHAT [ read more about CHAT here] boxes with three juvenile dolphins. At some point during the encounter, a little fish appeared and the dolphins immediately became interested in playing with it. Of course, the fish decided to hide between me and the video camera, and so the dolphins began twirling around me, poking at the camera and buzzing at me and the fish. I guess I thought it was pretty funny, because later when we were reviewing the video, we could hear this weird gargling sound which turned out to be me laughing through my snorkel."
WDP: What will you be doing at graduate school?
LM: "I'm very excited to be starting my M.S in Marine Biology this August with the Marine Mammal Research Program at the University of Hawai'i at Manoa. I'll be working in Dr. Lars Bejder's lab and studying the abundance and demographics of Hawaiian spinner dolphins around Oahu. Understanding the size, age structure and distribution of a population is vital for all sorts of research questions and conservation initiatives. This will be an amazing opportunity to expand my skillset as a marine mammal scientist — as a graduate research assistant, not only will I be working on my thesis, but contributing to other projects going on in the lab, ranging from acoustics to drone photogrammetry. I think it's valuable to be able to tackle research questions from multiple angles, so the opportunity to learn new research and analysis methodologies is particularly appealing to me. I also get to use the drone!"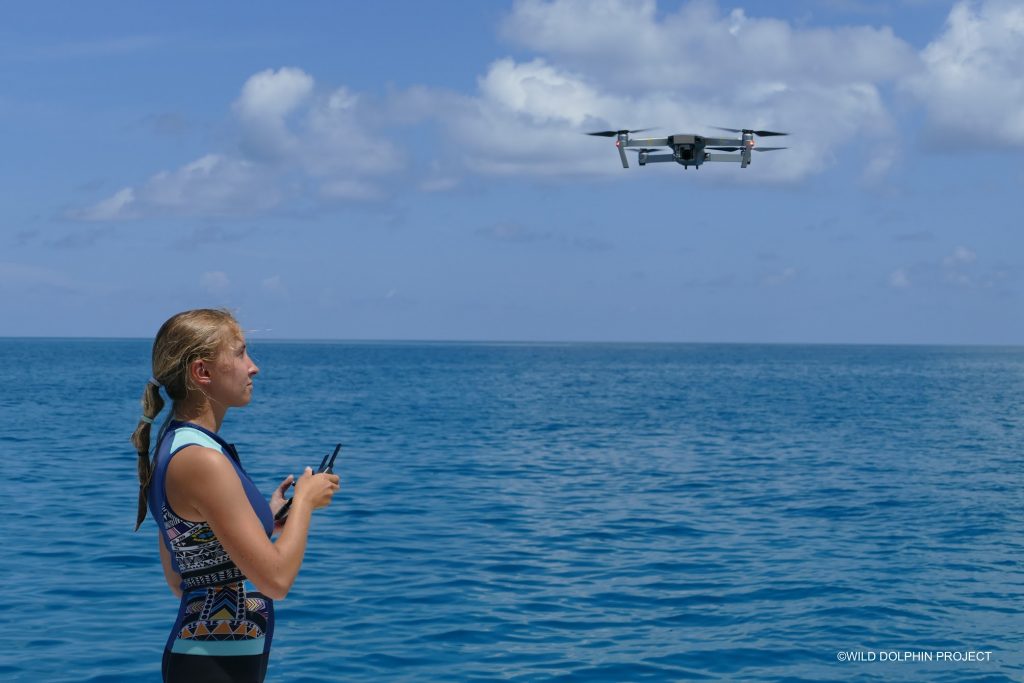 WDP: A lot of people who love dolphins also care about their home — the ocean — and protecting it. You don't necessarily have to be a scientist to do that. So, what's something you do in your daily life to help conserve and protect the health of our oceans?
LM: I try to be a mindful consumer by using reusable bags, reducing my use of plastic products and eating a plant based diet. The negative environmental impacts of the factory farming and commercial fishing industries are far-reaching, and reducing or limiting support to them is one of the biggest individual impacts that one can make. This choice may not be for everyone, and I would never condemn someone else's dietary choices — we all do our part in different ways, and there's no wrong way to try and help our oceans. I also love using photography and science communication to educate others about marine biology and conservation. I think visual media is a great way to inspire others to care about the environment —it certainly works on me!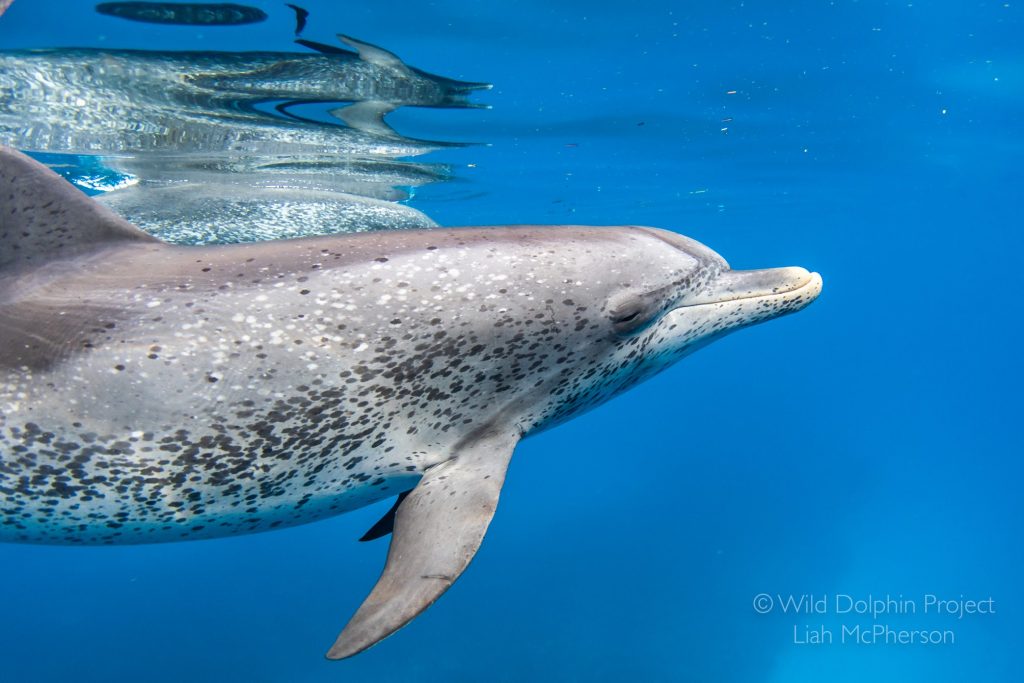 To follow Liah on Instagram
To follow WDP on Instagram