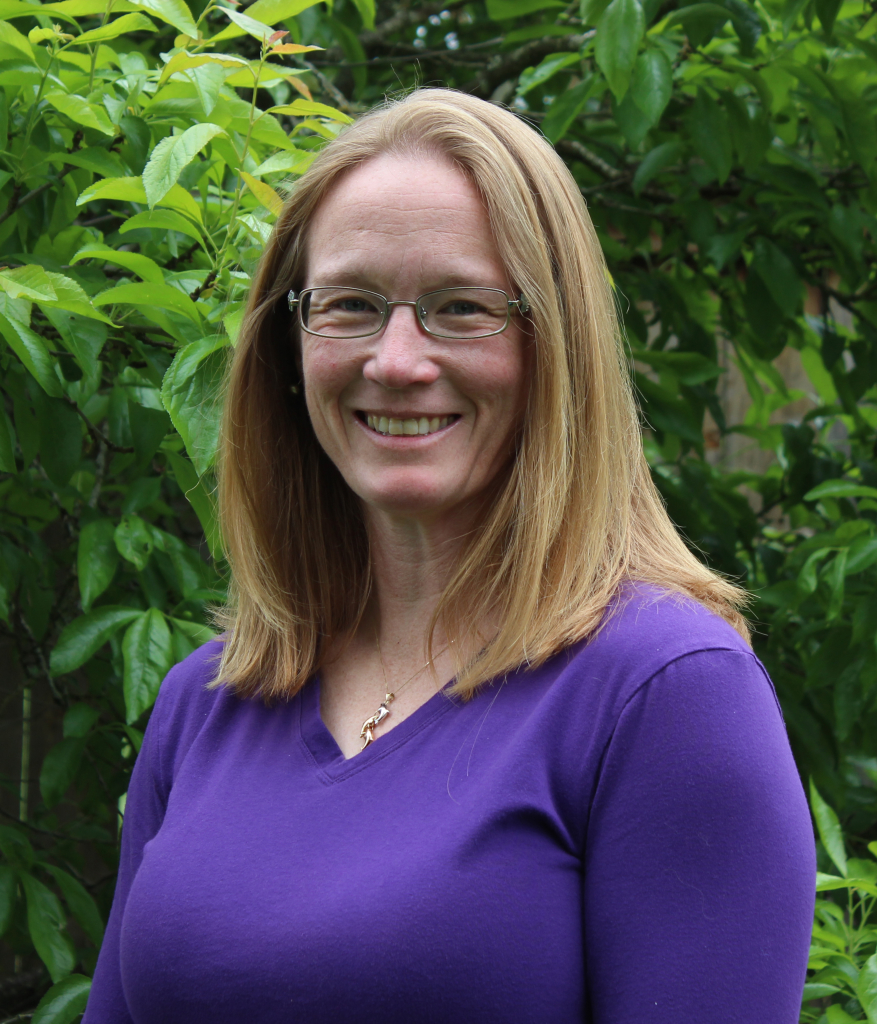 This summer we had Dr. Cindy Elliser return to the R/V Stenella after 13 years away.
For those of you who don't know Cindy, she was with us at Wild Dolphin Project for 10 years as a research assistant as well as both a master's student and doctoral student at Florida Atlantic University with Dr. Denise Herzing.
In 2014, Cindy moved to the Pacific Northwest and founded Pacific Mammal Research to study marine mammals in the Salish Sea, particularly harbor porpoises and harbor seals. She is the author of numerous papers in peer-reviewed scientific journals and has presented at international scientific conferences. Now, Cindy is also associate director at the Salish Sea Institute, part of Western Washington University.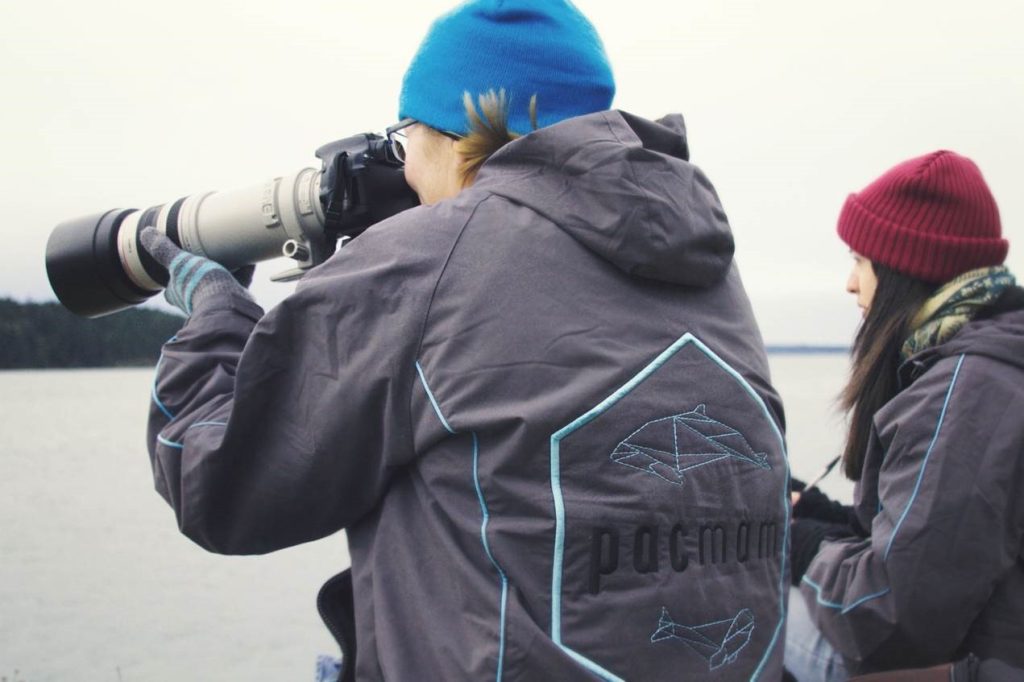 Here's what Cindy said about her current role and return to WDP.
Q: Tell me a little more about the Salish Sea Institute? 
We share science, policy, and ecosystem learning across the Salish Sea. We produce white papers and hold webinars and workshops to enhance the sharing of science beyond the scientific community and to promote awareness about the transboundary nature of the Salish Sea. We engage with policy makers, government agencies and nonprofits with this work so that we can better help the conservation of this ecosystem.  In this role I am also the academic program director, overseeing the Salish Sea Studies Minor, where students get experiential, place based, transboundary and interdisciplinary learning about the Salish Sea. I am enjoying getting to make a difference in the conservation of the Salish Sea beyond my own research interests, and learning about all the amazing work being done!
Q: What were you most looking forward to coming back out after 13 years being away?
The dolphins!! I spent 10 years with them, getting to know them, their personalities and watching them grow. I was looking forward to seeing my dolphin friends again. I was hoping to see some of the dolphins I knew as youngsters, and had spent so many years watching grow up. It was just crazy to get to see them as fused adults. I was also interested in meeting some of the new animals in  Bimini that I only know by names from my research on their associations. Seeing them in person and their personalities was very cool.
And just getting to spend time with them in the water, watching them live their lives and sometimes come over interested in what the humans were doing. If they didn't want to stick around they could easily swim off, but they more often than not hang around. There is nothing like it, and I am always so grateful they share the water and their lives with us. Getting to swim with them again was just wonderful. I was so lucky to get to spend 10 years doing that, and just so thankful I got to do it again!
Q: What was most different for you coming back out?
I felt like it was a time warp. I stepped onto Stenella and it was like no time had passed. The daily routines and how the boat works haven't changed. Some of the technology has, but the way we do things hasn't. It was so comforting slipping back into my old routines and living the boat life again.
What did change was the cameras! All the cameras! The new underwater still cameras weren't too crazy different, but the video camera and associated high frequency recording equipment were! When I left it was a bigger video camera in a large underwater housing, and strapped below it, the same size as the housing about it, was a computer in an underwater housing. It was large and unwieldy- I remember putting it in my front seat with a seatbelt when loading and unloading the boat!
The new equipment was very small and compact with a new fancier (and much easier to swim with) housing. It was cool seeing that new updated technology, juxtaposed with all that hadn't changed.
Q: What dolphins did you get to see who you still knew? Was anything particularly exciting or memorable on your trip?
I didn't get to see as many as I had hoped, but I got to see Linus and Bonito on Grand Bahama Bank (GBB), off Bimini, and Naia  — who had a new baby — on Little Bahama Bank (LBB) off Grand Bahama Island. All of these were young juveniles when I left.
What was very cool was getting to see both sandbanks- LBB and GBB. I was so excited to get to stop at all the old areas on LBB that we would see the dolphins, and where we spent so much of the 10 years I was there. Although we didn't see any spotted dolphins in the Northern areas (we did see some in the Southern area), I did get to get in the water with some bottlenose dolphins at a place we call the nursery. Anyone who knows me would understand why that was so special. My masters thesis was on the bottlenose dolphin social structure, and part of my  doctorate documented the changes after the hurricane losses. I maintained the catalogue (and was the only one who knew all the animals). The bottlenose are more shy, and most people prefer the spotteds, for obvious reasons. So, I was always the cheerleader for the bottlenose, and excited to see them and even more so when we could get in the water. Getting in the water with a couple curious bottlenose back on my old stomping grounds was extra special, particularly with the dolphins not being around as much on LBB.
Then getting to visit new places I had hardly been to (I had only done a couple winter Bimini trips before) was exciting. Exploring new places and meeting new dolphins. Of these new animals I had fantastic encounters with Moose, a very inquisitive young speckled and Toad and Baelish. Toad and Baelish are an alliance I am familiar with from my work on their associations, so it was super cool seeing them together!

Q: You have worked on the papers about the social structure after the move from LBB to GBB.  Did being out there give you any new research question ideas or spark new questions?
Having documented their integration, and seeing that first hand now was super cool. Most interesting is that from the association work it seems like males are the ones that are making those cross community associations more. Indeed, when we saw Linus and Bonito, they were the only 2 LBB individuals, all the rest were GBB.
I am intrigued to continue monitoring and see how their associations and social structure continue to evolve. I would love to dive more into the female associations in this new community. Are there any cross community female bonds, and do they relate to reproductive status like previously? The previous papers have been overviews of the community structure, so going into more detail on the individual associations and how sex, age class, reproductive status and community status influence their choices would be super interesting to tease apart. As with any good science, answering one question should lead to many more questions to be answered, I look forward to trying to answer some of those as well.
Q: Anything else you want to share?
The other amazing part of the trip was the people. We all come for the same love – of the dolphins, the ocean, the science. It was so amazing sharing that trip with the other passengers and crew, getting to know them and just enjoying the moment in time we had together. Sharing that experience with such amazing people truly made the trip exceptional.