January 29, 2013
Here are some photos of one of our new engines installed!  We are very excited to see one in already and we can't wait for both of them to be installed and ready to go.  Stay tuned for more video of the other engine being installed.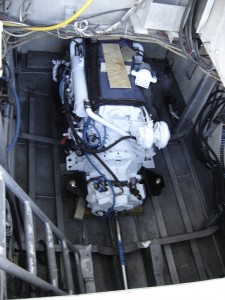 One of our new engines installed in R/V Stenella!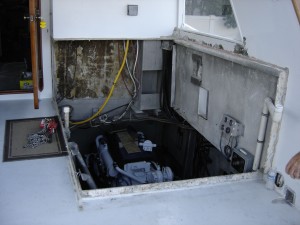 Here is the engine installed in the starboard hull.  We had to remove the welding around the hatch covers in order to get the engine in.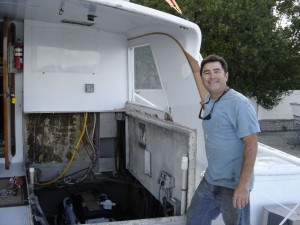 Captain Pete with a big smile!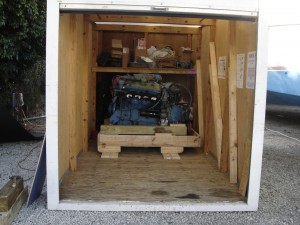 This is the old engine getting ready to be moved to its new home!
January 8, 2013
Below is a video of our research vessel, Stenella, dry docked so we can install our newer, greener engines.  Beside our boat, we rented a "Pod" to store our old/new engines in until the installation.  Enjoy!
January 3, 2013
2013 is starting out to be a very good year for the Wild Dolphin Project.  In late 2012 we were able to raise enough funds to start our engine refit this winter.  We are giving our research vessel, R/V/ Stenella, cleaner and greener engines.  Here is a short video and a few pictures showing the process of hauling our boat out of the water to start the work.  And stay tuned for more updates, as the next two months will be full of changes and improvements for our boat.
Dr. Denise L Herzing, Founder and Research Director, WDP
Click below to see some videos of R/V Stenella being hauled out of the water: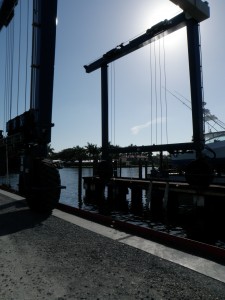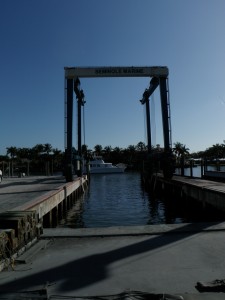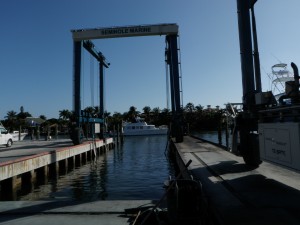 R/V Stenella coming in to be hauled out.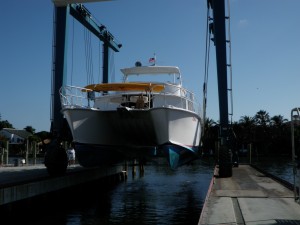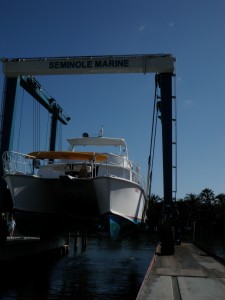 R/V Stenella getting hauled out of the water.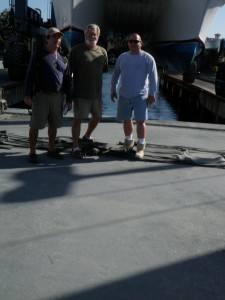 Capt. Pete with Chuck & Andy.